Cockroaches Control in Merton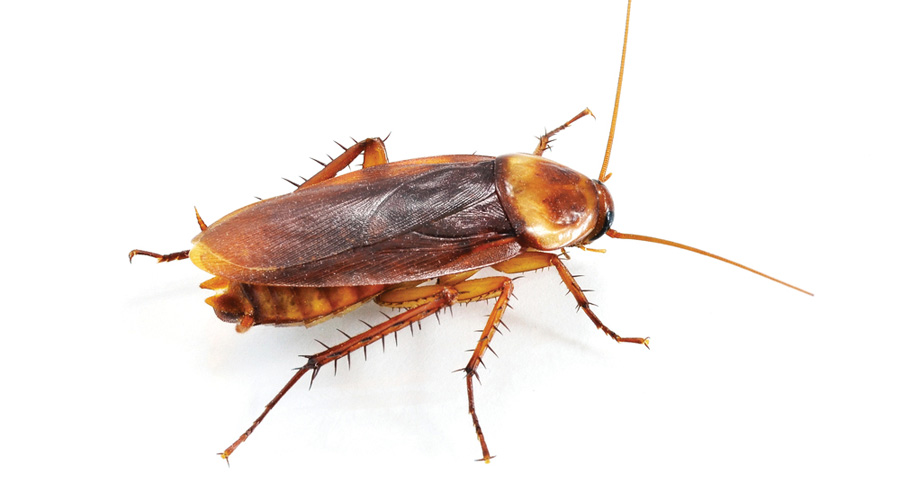 Of all the possible bug and insect infestations that British homes may at some time or other be host to, cockroach infestations are certainly among the most serious. The reason is simple; cockroaches carry and spread diseases. They are associated with a wide variety of other health problems too, including asthma and allergy related conditions. Harmful microbes carried on their bodies are easily transferred to exposed food, either by direct contact or indirectly via surfaces that have already been contaminated by cockroaches passing by.
Cockroaches are a serious health hazard in the home, and should be dealt with as effectively as possible. What makes them even more of a problem is their prolific reproduction rate. Four hundred eggs from a single female in one year can drastically increase the size of any local population.
Signs of an infestation
First, you should do a little investigation to find out whether you have a problem in the first place, and, if you have, what the scale of the problem is. Evidence of cockroach presence, apart from the obvious, such as seeing live or dead specimens in your house, include: droppings, smear marks, a peculiar and unpleasant smell and discarded casts and egg cases. If there are no signs of any infestation, you should make sure that it will remain that way. You can take steps to minimize the chances of it ever becoming a problem in your home by following the steps given in this article.
Cockroach prevention & treatment in Merton
Treatments against the common cockroach are usually carried out using a high performance residual insecticide that once dried, leaves a film on surfaces where cockroaches are present. The chemical is transferred to the body parts when the insect crawls over the surfaces. They then ingest the chemical during grooming which acts on the nervous system to kill them.
Common cockroaches are normally found in environments where people don't usually inhabit (see below), therefore, sprays are usually safe to use.
We can use insecticidal spray against the german cockroach, however, because of where they tend to be found (e.g. kitchens) insecticidal gels have equal or better results and this also means less chemicals present in your property because we only put tiny dots of gel around in a very targeted manner.
Usually, more than one cockroach treatment is required to clear the infestation completely. After each visit the technician will place non-toxic insect monitors. These will trap remaining insects to further identify where cockroaches are still present on site so we can repeat the treatment accurately.
Take control of your pest problems now. For free quote/estimate, call us on
0208 227 0103 (Freephone) or contact us now!
<< Back to Pest Identification
Share this page on