Mice Control in Camden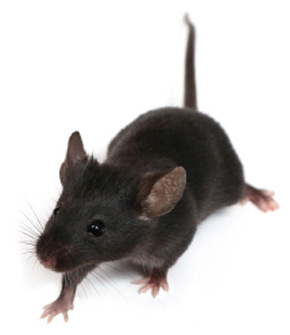 Unlike rats, mice are very inquisitive to new objects. They can climb and are erratic in habit. They have a life span of 9-12 months and can produce up to 8 litters of 5-6 offspring per year.
House Mice will sometimes burrow and live either indoors or outdoors. Although they occasionally burrow, they will normally make their nests within stored materials.
Mice Prevention in Camden
If you think you have an infestation, you should seek mice control immediately. To prevent future problems, there are various things you can do:
Keep Gardens Clear: Mice can use overhanging tree branches, shrubs and vines to climb up to your roof, so ensure plants are trimmed back from the edge of your properly. Overgrown vegetation close to walls provides an attractive shelter, which they may use as a nesting site. Keeping your lawn mown will also help deter mice by reducing shelter and seeds for food.
Food Storage: To discourage mice from entering your home, store food in plastic or metal containers and avoid leaving perishables on the counters. Ensure you clear up any food waste and crumbs too.
Waste Disposal : Empty your bins regularly and, if possible, keep outside bins away from your home.
Mice Treatment in Camden
When dealing with mice, it's important to assess the scale of the activity and how the rodents are entering your home, to avoid the problem recurring in the future.
As part of our mice removal service we will survey your home to identify the extent of the issue.
Once completed, we will confirm which treatments are most suitable for your case. Mice are the most common infestation we deal with, so you can trust us to eradicate the problem.
Take control of your pest problems now. For free quote/estimate, call us on
0208 227 0103 (Freephone) or contact us now!
<< Back to Pest Identification
Share this page on