Coronavirus (COVID-19) and virus disinfection treatments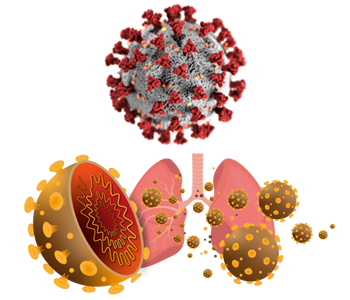 Quick Pest Control Ltd has now started to offer antiviral disinfection treatments across the UK.
These treatments are carried out using a certified chemical which is specialised in killing viruses such as Coronavirus (COVID-19). These treatments are suitable for Domestic & Commercial Properties, Worship Places such as Mosques, Temples, Gurdwara, Church also Schools, Surgeries, Hotels, Bed & Breakfasts, Bars, Pubs, Clubs, Offices and Personal/Commercial Vehicles.
According to EN14476:2013 + A2:2019, testing the efficacy of a disinfectant against Adenovirus and Murine norovirus, allows the product to claim efficacy against enveloped viruses including Coronavirus, Influenza virus, Hepatitis B and C and Human Immunodeficiency virus (HIV). PX-formulations are therefore claimed to be effective against enveloped viruses, including Coronavirus, at a dilution of 1:10 when subjected to a 5-minute contact time.
Call us now to book an appointment on 0208 227 0103 or 074 01268 5530.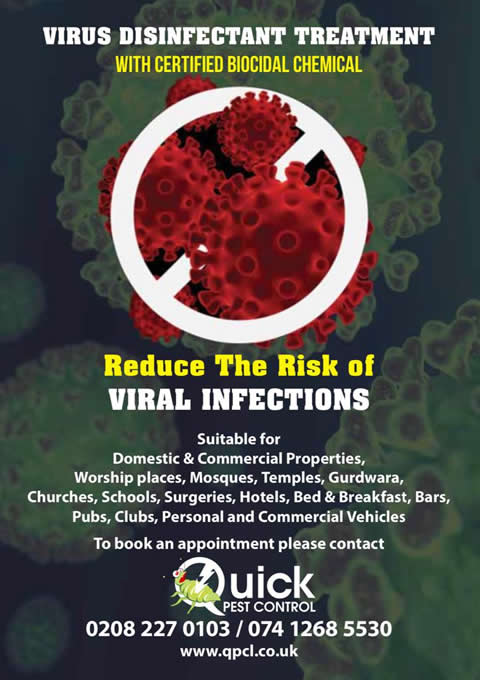 Share this page on